New things emerge from the Tony Rezko trial in Chicago
(via RedState)
, with
more intriguing links to The Obamessiah
:
The Chicago Sun Times Rezko blog is reporting that Barack Obama attended a reception organized by his mentor, Tony Rezko, for Iraqi zillionaire Nadhmi Auchi:



When Tony Rezko held a reception at his home for Iraqi-born billionaire Nadhmi Auchi on April 3, 2004, White House hopeful Barack Obama and his wife were also there, Stuart Levine testified just now at Rezko's trial.



Who is this Mr. Auchi?



He was charged in the 1950s with being an accomplice of Saddam Hussein, when the future tyrant was acquiring his taste for blood. He was investigated in the 1980s for his part in alleged bribes to the fabulously corrupt leaders of post-war Italy. In the 1990s, the Belgium Ambassador to Luxembourg claimed that Auchi's bank held money Saddam and Colonel Gadaffi had stolen from their luckless peoples. In 2002, officers from the Serious Fraud Squad raided the offices of one of Auchi's drug companies as part of an investigation of what is alleged to be the biggest swindle ever of the NHS. With allegations, albeit unproven, like these hanging over him, wouldn't you think that British MPs would have the sense to stay away?
Yah know... earlier this year artist Shepard Fairey designed a limited edition poster for The Obamessiah. It harkened back to the old-style communist posters from the first half of the 20th century. The design was meant as a compliment, and the left wingnuts loved 'em: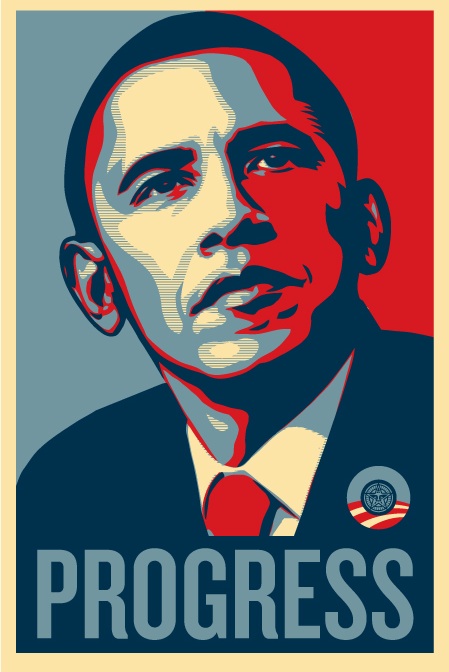 I like this one better:
Or, how about this one?: